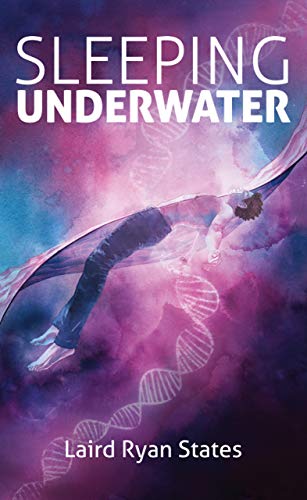 Sleeping Underwater
Hello folks, Sleeping Underwater is available for purchase. If you are in Edmonton, please stop by Glass Bookshop, and purchase a copy from them. You can also ask your local booksellers to order a copy for you.
If you wish you can also purchase the paperback on Amazon here in Canada, or here in the US, or on any number of other book store sites.
A hardcover edition, which also includes all the material from my self-published collection Souria can be purchased on Amazon here in Canada and here in the US.
Ebook versions are also available here and here.
Niles Townsend is a private detective, and a struggling survivor of supernatural violence. With his eye on retirement, he takes one final case, recovering a box of stolen mementos for architectural Wunderkind Carter Bennet.
In short order, Niles falls in love with his new client, that new client is kidnapped, and violence and the supernatural are back on the menu. So much for retirement.
With the help of an assassin, the search for Carter leads Niles to an immigrant gang from rogue nation Sel Souris and their illicit trade in a drug made from ground beetles found only on their island. Niles is unaware that his past lives link him to the colonial history of Sel Souris, and that he was instrumental in the destruction of their island's numinous and strange magic. Of this magic, only the beetles remain as a hopeful flicker.
Sleeping Underwater explores the legacy of trauma, tracing scars travelling down one life into the next. Niles Townsend is about to learn that some mysteries can never be understood, and that love, even illegal love, is powerful enough to reach inside and heal, no matter how far we've withdrawn from the world.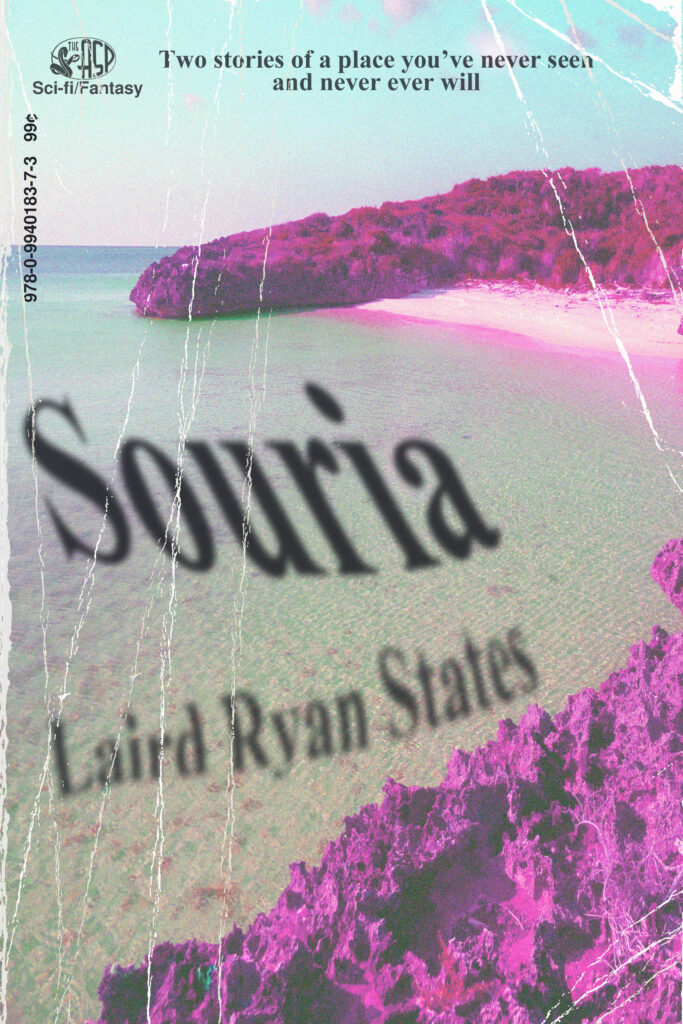 Souria
A collection of two early stories about Sel Souris, including the very first story of the island.
If you are a fan of Silver Bullets or Sleeping Underwater, this will be an essential companion
Buy Souria on Amazon.ca, Amazon.com, or Lulu, or ask your local bookshop to order it if they can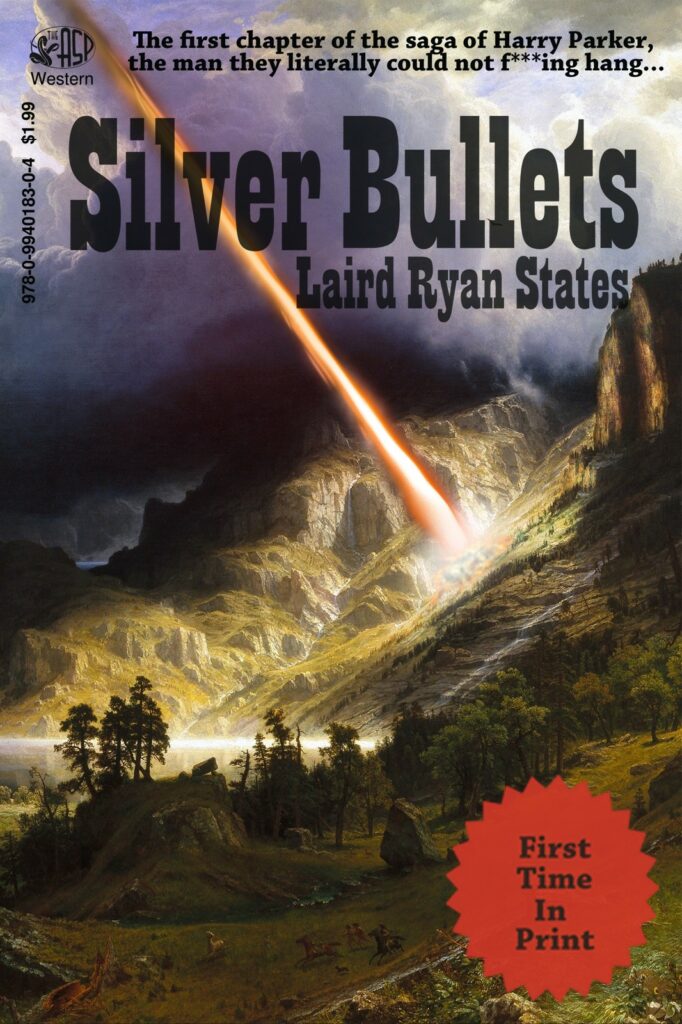 Silver Bullets
The first chapter in the biography of Arise-Ye-Sons of Israel Parker, a Quaker, a gunfighter and an immortal.
Silver Bullets details his childhood, the beginning of his friendship with fellow immortal Indian Charley, and his conflict with a splinter sect of immortal Mormons
Buy Silver Bullets on Amazon.ca, Amazon.com, or Lulu, or ask your local bookshop to order it if they can